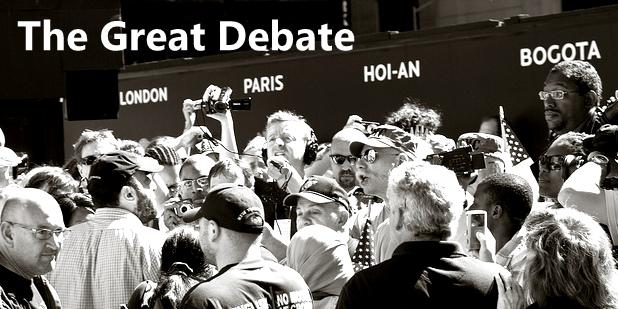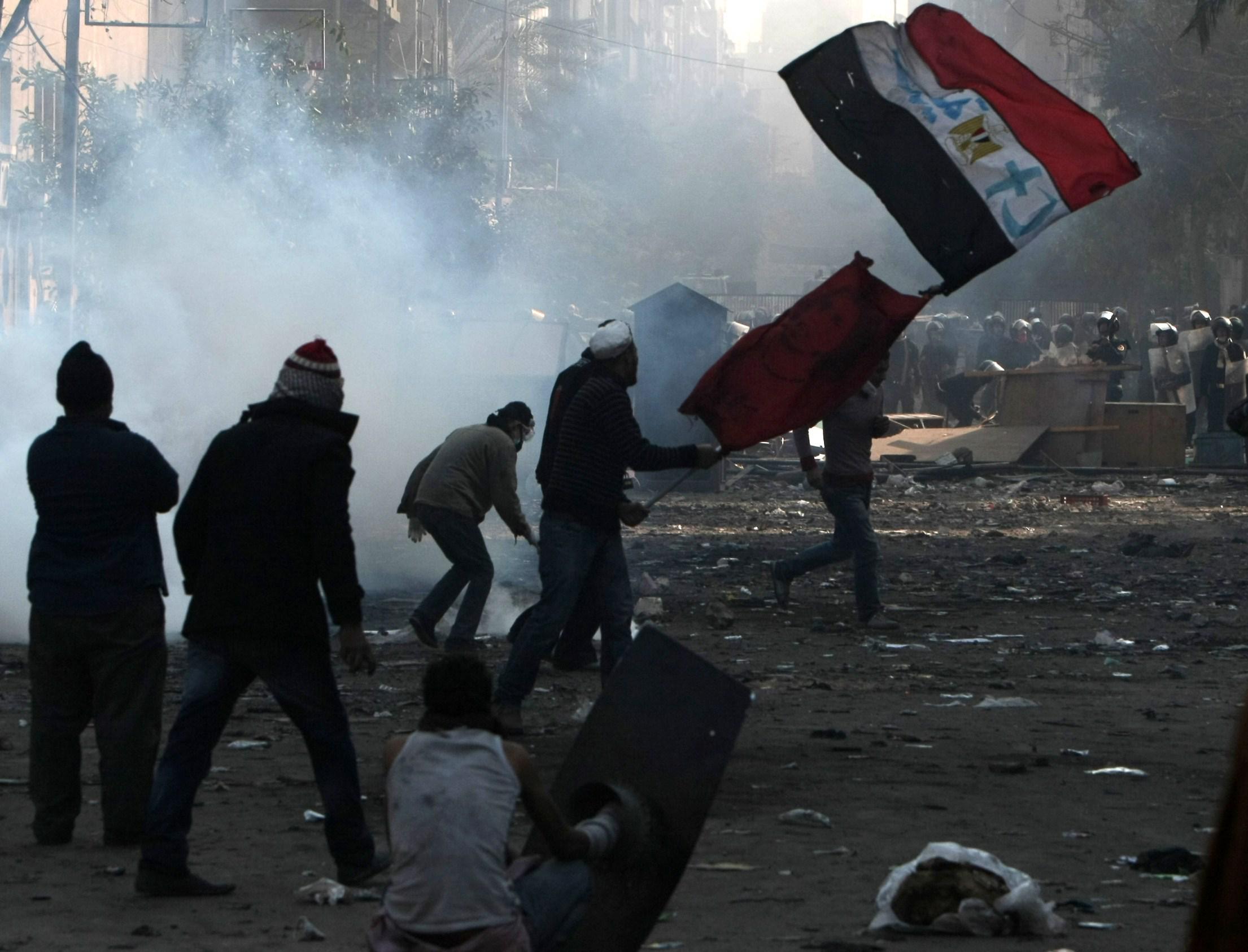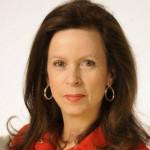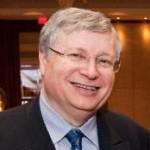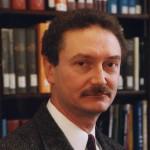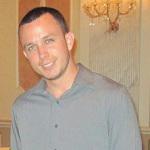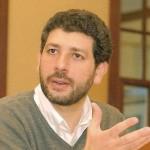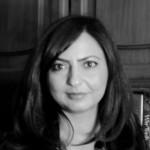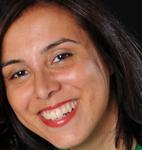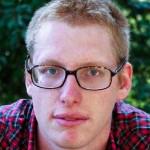 Anti-U.S. protests in the Muslim world: a clash of culture or interests? Robin Wright, Dirk Vandewalle and others weigh in.  This is the fifth post in a TMP series titled "The Great Debate," a round-up of opinions from experts, officials, professors and students on a pressing question in international affairs. Almost two weeks after the attack on the U.S. embassy in Benghazi, it is still not clear why U.S. Ambassador Chris Stevens and three other Americans were murdered. What first appeared to be spontaneous outrage about a video mocking the Prophet Muhammad is now being called an expression of a deeper and longer lasting resentment of the U.S. In the aftermath of the Arab Spring, developments in the Middle East seem less and less hopeful. Revolutions ousted dictators but haven't brought peace or durable democracy. Meanwhile, radical Islamists continue to spread anti-American sentiments among frustrated youth. To shed light on the wave of protests sweeping the region, TMP's "The Great Debate" turned to the experts to ask: Do the anti-U.S. protests in the Muslim world primarily represent a clash of culture or a clash of interests? Robin Wright, Woodrow Wilson Center A little bit of both, with a dose of local politics thrown in. The film by an Egyptian-born Coptic Christian living in southern California was the immediate flashpoint. Many Muslims are genuinely sensitive about blasphemy against the Prophet Mohammed. But the offensive film also reinforced longstanding anger, suspicion and fear about perceived Western disdain for Islam, which dates back centuries to the colonial era. It has been reflected recently by U.S. soldiers in Afghanistan burning the Koran or urinating on Muslim bodies; pictures of nude Iraqi prisoners circulated by American prison guards; and Danish and French publication of cartoons about the prophet. The Arab uprisings were not just about ousting long-ruling autocrats supported by the West. Over the past two years, protesters also turned out on the streets to reclaim control over their lives from outside influence or meddling. For many Muslims, the fact that the United States did little to deter or discredit the film appeared to be a de facto endorsement of its content. But public sentiment has also been exploited by some Arab political leaders for reasons unrelated to the film. In a rare appearance, the leader of Lebanon's Hezbollah, or Party of God, commanded followers to demonstrate. The film offered a pretext to show popular muscle at a time both Hezbollah and Syria are facing existential challenges. Yet the striking thing about the first week was the small numbers of protesters in Arab countries in transition, such as Egypt, Libya and Tunisia. The 2,000 Egyptians who turned out at the U.S. Embassy in Cairo were very small compared to the millions who turned out in cities across Egypt to demand Hosni Mubarak's resignation. And in Libya, thousands of protesters actually went after the extremist cell linked to the assault on the American Consulate in Benghazi as well as militias. They were trying to take back their revolution. The bottom line is that transitions take a long time—and are often a wild ride along the way as the political and social forces unleashed vie to shape a new order. Robin Wright, author of "Rock the Casbah: Rage and Rebellion across the Islamic World," is a joint fellow at the U.S. Institute of Peace and the Woodrow Wilson Center in Washington, D.C.   Aurel Braun, Harvard University It is both and they also overlap. Moreover, the former cannot be understood in a simplistic sense. And it is crucial to distinguish between pretext and cause. First, a clash of interests is not surprising given asymmetries of power and responsibility and differing traditions, but this cannot justify the murder of diplomats and innocent civilians. The U.S. has power interests and responsibilities that are global and unique, but it also has been long involved in the promotion of democracy. By contrast, the Morsi government in Egypt, which condemned the gross violation of diplomatic rights when mobs attacked the American embassy and desecrated the American flag only after intense pressure from President Obama, has pan-Arabic ambitions, is seized by an unrelenting hatred of Israel, supports the Muslim Brotherhood's branch/ally,  the terrorist movement Hamas (whose covenant incorporates the most vicious anti-Semitic tropes), and very much appears to view democracy as a bus that it is prepared to ride until it reaches its destination of a totalizing political theocracy. Add a failed state like Pakistan and a wretchedly poor one like Bangladesh where Islamist groups cynically exploit any external threats or insults, and policy differences are further sharpened. Second, there are cultural differences, but no culture, much less a civilization, is predetermined by some anti-democratic gene. Articles 18 and 19 of the Universal Declaration of Human Rights, which are meant to guarantee freedom of thought, conscience, religion (and the right to change religions) and expression, embody universal human aspirations. We have seen this with the thousands of Libyans who have faced down the Islamist militias. The violence therefore largely represents a clash of cultures within the Islamic world where Islamists have sordidly used a vile, obscure video as a pretext to prevent the possible emergence of a rights-based democratic political order. Aurel Braun, editor of "The Middle East in Global Strategy," is Professor of International Relations and Political Science at the University of Toronto. He is Visiting Professor of Government at Harvard University for the academic year 2012-2013.   Dirk Vandewalle, Dartmouth College We should be careful to characterize the incident that killed Ambassador Stevens and three other Americans in Libya as representing a clash of culture.  Certainly neither Arab culture nor Islam condones the kind of incident and killing that took place.  And the incident in no way represents a clash of interest between the Libyan government, and more generally the Libyan people, and the United States. Despite occasional differences and different nuances that reflect in part Libya's own sense of nationalism and concerns after the country's civil war, the relationship between Libya's new leadership and the United States has generally been warm and supportive. What the Benghazi incident powerfully represented, however, was a clash of interest between a small group of radical individuals in Libya—whether they were Islamists or not is almost beside the point—whose vision and tactics were powerfully rejected both by the Libyan government and by the Libyan people who, in an unprecedented fashion, took to the streets to demonstrate their own abhorrence at the presence of this minority among them. There was no religiously-inspired support for the incident in Benghazi—it only represented the action of a small group of rogue militia members who opportunistically exploited the continuing lack of security in the country.  It's important to make this distinction, for too often these rogue militias are using the invocation of Islam as a way of trying to legitimate their actions, and as means to attract loyalists against any outsider that provokes their ire.  Judging by both the popular and official reactions, few Libyans were fooled into thinking this represented in any way a broad clash of culture, but only a clash of the narrow interests of a small number of rogue individuals among them. Dirk Vandewalle is Associate Professor of Government and Adjunct Associate Professor of Business Administration at Dartmouth College.  In Summer 2011, he served as political advisor to Ian Martin, the U.N. special envoy for the United National Special Mission in Libya, and then as Senior Political Advisor to the Carter Center's electoral observation mission in Libya.   Christopher Reeve, Freelance Journalist  I arrived at the U.S. Embassy in Cairo on the first night of the protests. The graffiti had already been painted, the wall scaled, and the U.S. flag destroyed. Irate men, some donn
ing the typical beards and dress of conservative Muslims, expressed their anger to small crowds and television cameras. Over the next few days the group protesting near the embassy became more violent. There were fewer offended religious family men and more unemployed, poor, disenfranchised, single young men, now, after a year and a half, used to fighting state security. During the clashes, Egyptians with whom I spoke, religious or not, expressed disapproval of the violence. Some offered condolences over the killing of U.S. Ambassador Christopher Stevens in Libya. While Tahrir Square reeked of tear gas, ordinary Egyptians went about their daily lives. Based on my discussions with Egyptians of various demographics, the violent protestors on TV do not represent a unanimous voice hostile to the West. But there is an undercurrent of anti-U.S. sentiment based on popular perception of U.S. foreign policy. U.S. military bases on the Arabian Peninsula, the U.S. invasions of Afghanistan and Iraq, and U.S. support for Israel are oft-cited examples of offensive posturing. On my first trip to the region eight years ago, I saw the images of violence broadcast from Kabul, Baghdad, and Nablus on Arabic-language TV. Images of U.S. or Israeli military campaigns, if shown at all in the U.S., are heavily sanitized. The U.S. supported Mubarak, whose police state terrorized Egyptians into submission. I saw men pulled from microbuses to be kicked and slapped by police. And that's nothing compared to the electrocutions of detainees behind closed doors. Egypt is at the beginning of a long-term democratization project. President Mohammad Morsi's administration demonstrated ineptitude at balancing foreign relations with domestic expectations. But considering the administration has only a nascent experience in state governance, this should come as no surprise. What we saw in Egypt two weeks ago was not a clash of culture. It was a localized expression of violence towards an entity that is negatively perceived by many, in a country attempting, for the first time ever, to find its footing within the global community of representative governments. Christopher Reeve is a Cairo-based journalist and recent SIPA graduate of international affairs. He has traveled throughout the MENA region, from Morocco to Syria. His work has appeared in The New York Times, Egypt Independent, and The Huffington Post, among other organizations.   Ziad Majed, The American University of Paris Allow me before addressing your question to make three comments on your brief introduction and the question itself. The first is about the assumption that revolutions against dictators could bring "peace and durable democracy" within a few months (or even a few years) after the dictators were ousted. This assumption is false, not only for lack of historical evidence (never have we witnessed such a scenario in history), but also for socio-cultural reasons. Decades of despotism, corruption, and violence cannot be overcome prior to radical changes in political and judiciary systems, values, and in civic education. This is a very long process comprising enormous challenges which cannot be achieved in a short period of time. The second is about the demonstrations that followed the video of Mohammad. Let's keep in mind that only 9,000 to 10,000 people participated between September 11 and 14 in these demonstrations in 11 Muslim countries (among them, seven Arab countries). There were only 400 to 500 demonstrators in Libya, while in Egypt—a country of 85 million—it only reached 2,000 to 2,500. On September 21, however, 30,000 people peacefully demonstrated in Libya alone, condemning the behavior of the 400 to 500 violent demonstrators and calling for peace. Unfortunately, media coverage didn't properly reflect this fact. Extremist Islamists conduct "spectacular violence" that draws media attention because they know it will help cover their very weak popularity and their relatively marginal size within their societies. The third  is that getting into "culturalistic" generalizations and comparisons is a trap. Pakistani and Tunisian societies, for instance, are very different, even if they are both "Muslim." Therefore, one should be cautious in considering whether "anti-American sentiments" are higher in a "Muslim" Libya than in a "Christian" Serbia, or that the religious belonging is the reason behind such sentiments. All this being said, I can now give you two main reasons for anti-American sentiments in some sectors of Arab societies. The first is political and contextual (in direct relation with the region): it is rooted in the Palestinian-Israeli conflict and the U.S. approaches supporting Israeli policies. The second is political and economical, and is not "exclusive" to the Arab region, as it is present in other regions/continents, as well. This is related to U.S. hegemony and power, and to the primacy of interests in international relations where the strongest can impose their will. In essence, I think the "pro" or "anti" sentiments are much more motivated by political and economic interests than by cultural or religious causes. Ziad Majed is Assistant Professor of Middle East Studies at the American University of Paris.  His latest  blog post  expands on this topic.   Lina Khatib, Stanford University Two key points need to be stressed when one tries to understand why the anti-U.S. protests in the Arab and Muslim worlds have happened. The first point is that the protests are certainly about a clash of interests, not a clash of cultures. The main actors behind the protests are violent, extremist Islamist groups. Those groups have felt increasingly marginalized as Arab countries embarked on a process of democratic transition. In some cases, like in Libya, Islamist militias had been nurtured by the ousted Qaddafi regime, and have little popular support among Libyans, while in other cases, like in Egypt, radicals are resentful of the prominence of other non-violent, reformist Islamist groups who have proven to have real support among Egyptians. As the United States has taken a position supporting democratic transition in those countries, the interests of the US and its reformist allies in the Arab world—stability, peace, democracy—are exactly the opposite of those of radical Islamists, who benefit from chaos and prey on and feed people's grievances to mobilize for support. The second point is that democracy does not happen overnight. All the world's regions that are now democratic only got there after decades—sometimes centuries—of struggle. Regression is unfortunate but not uncommon in processes of democratization. The Arab Spring has not yet delivered democracy, but assuming that it would have by now is not realistic. We must be patient and look at the bigger picture, and educate ourselves in history, before judging the Arab Spring to be a failure. Instead of thinking about the protests as a return to the kind of "anti-Americanism" witnessed in the Arab world a decade ago when al-Qaeda arose, we should think of them as presenting a new dynamic, where reformist Islamists—supported by the international community and by Arab citizens at large—are taking a public stance against radical Islamists. The mass demonstrations in Libya condemning Islamist militias, the government's crackdown on those militias in Benghazi, and the Egyptian president's condemnation of the violence are examples of the prevailing sentiment on the Arab street. The anti-U.S. protests have proven that democracy is radicalism's biggest enemy. Democracy, not radicalism, is what Arab citizens are affirming as their goal. Lina Khatib is the head of the Program on Arab Reform and Democracy at Stanford University's  Center on Democracy, Development, and the Rule of Law .   Emel Akçali, Central European University For the sake of lucidity, it is crucial not to categorize Muslim society as one monolithic entity. It was not the revolutionaries of the Arab Spring that attacked the American embassies in various Arab countries, for example, and not even the c
hampions of the democratic elections, such as the Muslim Brotherhood and the Ennahda. Instead, it was the ultra-radical parts of these societies, such as the Salafists, the jihadists, and the supporters of al-Qaeda. And it is a fact that these ultra-radical elements, which refuse democratic solutions, are currently present in Muslim societies. Additionally, the political liberalization process, especially in the aftermath of the Arab Spring, has been creating further opportunities for the ultra-radical elements to flourish, just like similar revolutions have done elsewhere in the world. Rather than looking for any clash of civilizations between the Muslim and Western world, we should acknowledge that Muslim societies are as divided as Western ones, and take into account that the level of political and power competition between radical-moderate, religious-secular, and Shiite-Sunnite socio-political actors in the region is currently at its highest. Emel Akçali is Assistant Professor at Central European University's Department of International Relations and European Studies.   Tamás Szenderák , Eötvös Loránd University The tragic death of U.S. Ambassador Christopher Stevens and the demonstrations and attacks against U.S. embassies which ensued in different Arab countries alarmed many in the West. However, interpretations of the events as the recent sign of the clash of civilizations is entirely false and can set back the process of objective analysis. The events of the so-called "Arab Spring" are the recent manifestations of a more or less continuous state of unrest, uncertainty, and popular struggle in the search for a better life. In the second half of the last century, the newly born Arab nation states struggled to build sturdy power structures in the midst of the Cold War and grand international politics on the basis of different ideologies, like Arab Nationalism or Islamism. For that matter, it is important to underline that the biggest losers of the recent uprisings, besides the ousted dictators, are the radical Islamist movements that couldn't profit as much from the upheavals as their moderate counterparts. That's why the movie about the Prophet of Islam was the pretext, and not the reason, for the recent wave of violence in the hands of different groups that struggle for public attention and power. Even though governments haven't been able to cope with the structural challenges of the region for decades, millions of people went out to the streets in demand for democracy, and not jihad, against the West. Thus, those few hundreds who took part in recent incidents at U.S. embassies represent only a violent minority of radicals, and not the Muslim community as a whole. As there are many different opinions in Islam (due to a lack of canonization), the identification of a violent minority with the entire community can be a counterproductive exaggeration and a strategic mistake. A case in point is Yusuf al-Qaradawi, an influential and controversial Egyptian theologian whose program on Al-Jazeera Arabic "Sharia and Life" (Shariyya wa al-Hayat) has a viewership of more than 60 million people from around the globe. In his latest show on September 6, titled " The politics of dealing with insults against the Prophet, " he said, "it is necessary to deal with this topic wisely, not in a stupid way" and that "it is the right of every human being to disapprove of something that s/he considers wrong, but solely in a peaceful manner." Thus, identifying Islam with radical extremism is not only false, but may lead to dangerous outcomes. It can boost the effectiveness of a violent fringe and can mislead international public opinion. It is crucial to convey the reaction of real popular Islam to the public, and to avoid mixing up Islam with politics, and average Muslims with rabid fanatics. Tamás Szenderák is an Arabist and sociologist, he spent a year studying Arabic and Yemeni culture in Sana'a, Yemen.   This post of The Great Debate was compiled by Rachael Levy, Max Marder, Krisztian Simon, and Ariel Stulberg.